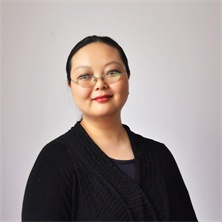 Teacher Ann Wang
Vice Dean
Ann is a highly experienced Chinese teacher and researcher who graduated from Xi'an International Studies University with an education major. She holds a teacher's certificate from the Ministry of Education and has over 20 years of experience teaching Chinese language and culture.
Throughout her career, Ann has developed her own unique teaching methodology which emphasizes a deep understanding and appreciation of Chinese culture alongside language learning. Her methodology has been widely recognized and has been adopted as a teaching resource by several US universities, with her courses being recognized for academic credit.
Ann's exceptional teaching skills and cultural program have garnered acclaim from Chinese language learners, both domestically and internationally. As a testament to her expertise, Ann currently serves as the deputy dean of Faithful International Education College, where she continues to inspire and empower students to discover the richness of Chinese language and culture.
Sorry, no posts matched your criteria.