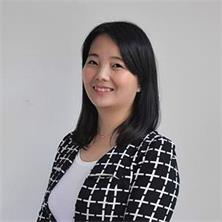 Teacher Skye Xie
Academic Director
Skye is a highly experienced and dedicated Mandarin teacher with a focus on helping Chinese language learners excel in their studies. With 16 years of experience in teaching Mandarin and training Chinese language teachers, Skye has developed a deep understanding of language acquisition and the challenges faced by learners. Her specialization in preparing students for the HSK test has helped many students achieve success in this important language proficiency exam.
Skye is known for her careful analysis of students' language levels and her ability to gently challenge them to go beyond their perceived limitations. She combines a structured approach with flexibility to ensure that students receive both structured practice and opportunities to express themselves. Skye is always ready to provide clear and logical explanations of vocabulary and grammar, ensuring that her students understand the concepts behind the language.
Currently, Skye serves as the academic director at Faithful International Education College
Sorry, no posts matched your criteria.