Study Visas Available Now!!!
Study Visas Available Now for Spring Semester 2023!!!
After a three year break due to the pandemic, Faithful Language School can once again process study visas!
A team rich with experience in helping expat students with their everyday lives and studies.
A professional school with a track record of 15 years, and known for its well-designed and adaptive approach to teaching Chinese.
A place where you can progress effectively in Mandarin and gain deeper knowledge of Chinese culture.
We are ready to serve you.
Welcome to China!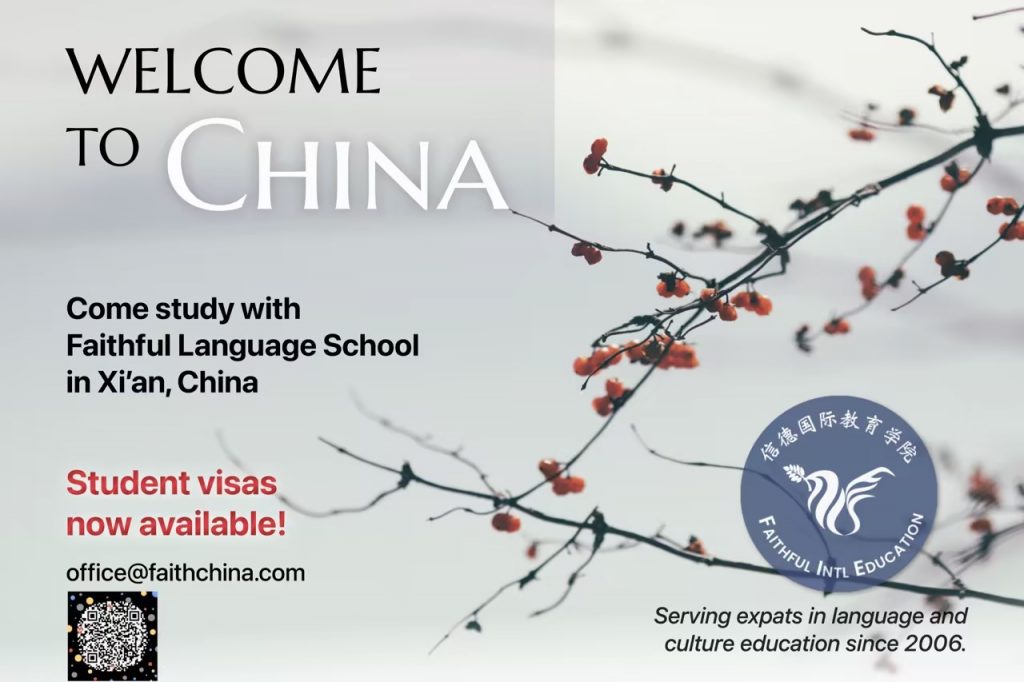 In general, there is no set age limit for obtaining a study visa to learn Chinese. However, it's worth noting that older learners may face certain disadvantages when it comes to being admitted as a language student.
Applying to our program is easy! Simply send an email to [email protected] and request an application form. We will send you the form, a student questionnaire, and a welcome pack, which you can complete and return to us. After reviewing your application, we will inform you of your enrollment status and guide you through the remaining steps of the process.
It typically takes two to three months to process a study visa application and receive an invitation letter. Once you have the letter, you can apply for a Chinese visa of type X at the Chinese embassy in your country.