Secure Your Study Visa and Master Mandarin in Xi'an
Enroll Now for an Unforgettable Language Experience!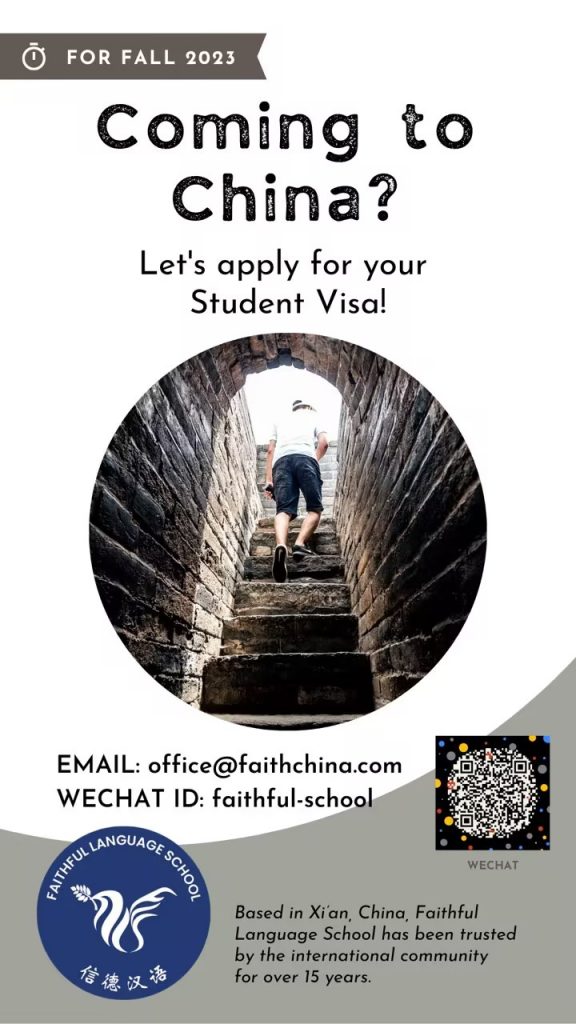 Immerse yourself in the rich history and culture of Xi'an while mastering the beautiful Mandarin language. With a 15-year track record of excellence, our language school is the ideal choice for students seeking high-quality education, professional teachers, and a flexible schedule that fits your needs.
Why choose our Mandarin program in Xi'an?
◆ Study Visa: We provide assistance in obtaining a study visa, ensuring a smooth application process.
◆ 15 Years of Excellence: Our school has a proven track record spanning over a decade, with countless satisfied students from around the world.
◆ High-Quality Education: Our experienced, professional teachers are dedicated to providing top-notch language instruction tailored to your individual needs.
◆ Flexible Time Schedule: We understand the importance of balancing your studies with other commitments, which is why our program offers a flexible timetable to suit your lifestyle.
◆ Experience Chinese Culture: Xi'an is a vibrant city steeped in history and culture, providing the perfect backdrop for your Mandarin language journey. From the Terracotta Warriors to the ancient city walls, you'll never run out of fascinating places to explore and new experiences to enjoy.
◆ Effective Language Learning: Our immersive approach combines language instruction with cultural experiences, ensuring that you not only learn Mandarin but also gain a deeper understanding of Chinese culture.
Don't miss out on this unique opportunity to learn Mandarin in the heart of China's ancient capital. Enroll now and start your language adventure in Faithful Language School!
Learning Mandarin, Study Chinese, Online Chinese lessons, Chinese Language and Culture.
Come to Faithful Language School and Learn Chinese Effectively in Xi'an China