Rocklin International School and Faithful Language School Partner to Boost International Education in Kuala Lumpur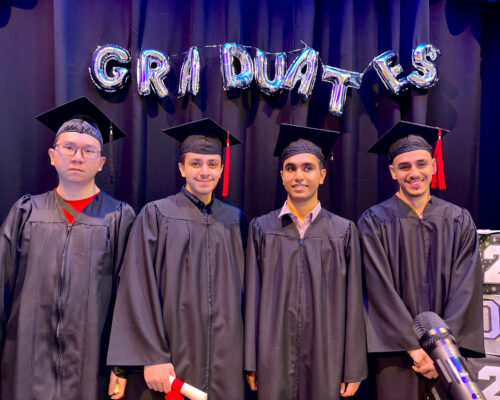 We are excited to announce a new partnership between Faithful Language School in China and Rocklin International School in Malaysia. Faithful Language School is a highly reputable Chinese language institution with over 16 years of experience and thousands of successful learners. Meanwhile, Rocklin International School is a renowned American education institution with an excellent track record in delivering high-quality education to students worldwide. Rocklin has obtained multiple certifications from the US Department of Education, making it one of the top choices for international students in Malaysia.
信德国际教育学院和美国石林国际学校(吉隆坡)于2023年正式建立合作伙伴关系。信德国际教育学院是一家声誉卓著的汉语学校,从事对外汉语教育16年,教授了来自世界各地两千余名汉语学习者。石林国际学校是一所著名的美国教育机构,以在全球范围内提供高质量教育而闻名,石林国际学校吉隆坡校区获得美国教育部门多项认证,成为在马来西亚的国际人士首选的国际学校。
The partnership between Faithful and Rocklin will result in the establishment of an after-school program that teaches Mandarin to local people in Kuala Lumpur, Malaysia. This program will provide an opportunity for Malaysians to learn Mandarin from highly qualified teachers from Faithful Language School. Moreover, the partnership will also involve Chinese teacher training for Mandarin educators in Kuala Lumpur, further improving the quality of Mandarin education in the region.
信德国际教育学院和美国石林国际学校的合作将包括在马来西亚吉隆坡成立中文补习学校,由信德学院资深教师执教,为当地语言学习者教授中文。此外,合作还包括为东南亚从事汉语教育的人士提供汉语教师培训,帮助该地区进一步提高该地区华文教育。
By combining the excellent Mandarin curriculum from Faithful Language School with the great locality and facilities provided by Rocklin International School, our partnership will provide international students with solid international education, with a unique strength in Mandarin programs. The teacher training component of this program will help Chinese language educators teach Mandarin more effectively, ultimately benefiting students and educators alike.
通过信德学院的专业课程,结合石林国际学校的优越地理位置和设施,我们将为吉隆坡国际学生打造坚实的国际教育以及汉语语言方面的独特优势。合作项目中的中文教师培训将帮助汉语教育工作者提升教学技能,造福学生和教育工作者。
We are excited to partner with Rocklin International School and look forward to a fruitful collaboration that will benefit students and educators in Kuala Lumpur, Malaysia.
我们期待与石林国际学校共同携手,为马来西亚的学生和老师带来祝福!